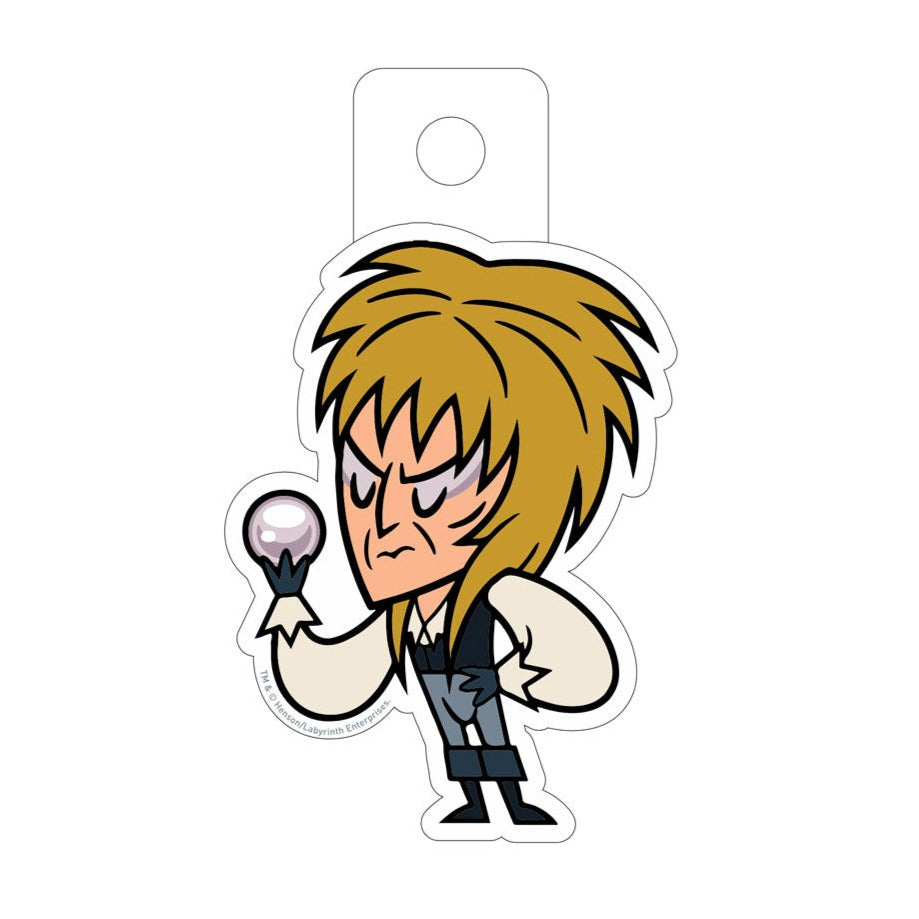 Translation missing: en.products.product.price.regular_price
$5.00
Translation missing: en.products.product.price.sale_price
$5.00
Translation missing: en.products.product.price.regular_price
The Goblin King Sticker
Translation missing: en.products.product.price.regular_price
$5.00
Translation missing: en.products.product.price.sale_price
$5.00
Translation missing: en.products.product.price.regular_price
Product description
Product reviews
The Goblin King Sticker

Introducing the Goblin King Vinyl Sticker, a bewitching homage to the enigmatic Jareth from the legendary "Labyrinth." Immerse yourself in the magic as this high-quality sticker brings the Goblin King's mystique to life in vibrant detail.
Picture Jareth in all his regal splendor, captured in a captivating pose that perfectly embodies his otherworldly charm. The vinyl material ensures durability, making this sticker suitable for adorning your laptop, water bottle, notebook, or any surface that craves a touch of fantastical flair.
Let the Goblin King grace your belongings, his piercing gaze and flamboyant allure captivating all who encounter him. Whether you're a dedicated fan of the labyrinthine tale or simply appreciate the allure of Jareth, this sticker is a delightful addition to your collection.
Embrace the magic, peel and stick the Goblin King Vinyl Sticker to infuse your surroundings with a touch of fantasy. It's not just a sticker; it's a portal to a world where enchantment knows no bounds.
Sticker Details:
High-quality, durable vinyl material
Easy to apply and remove
Weatherproof and UV-resistant for long-lasting use
Size: 3 inches
Artwork by Undead Supply Co.
TM & © The Jim Henson Company/Labyrinth Enterprises.