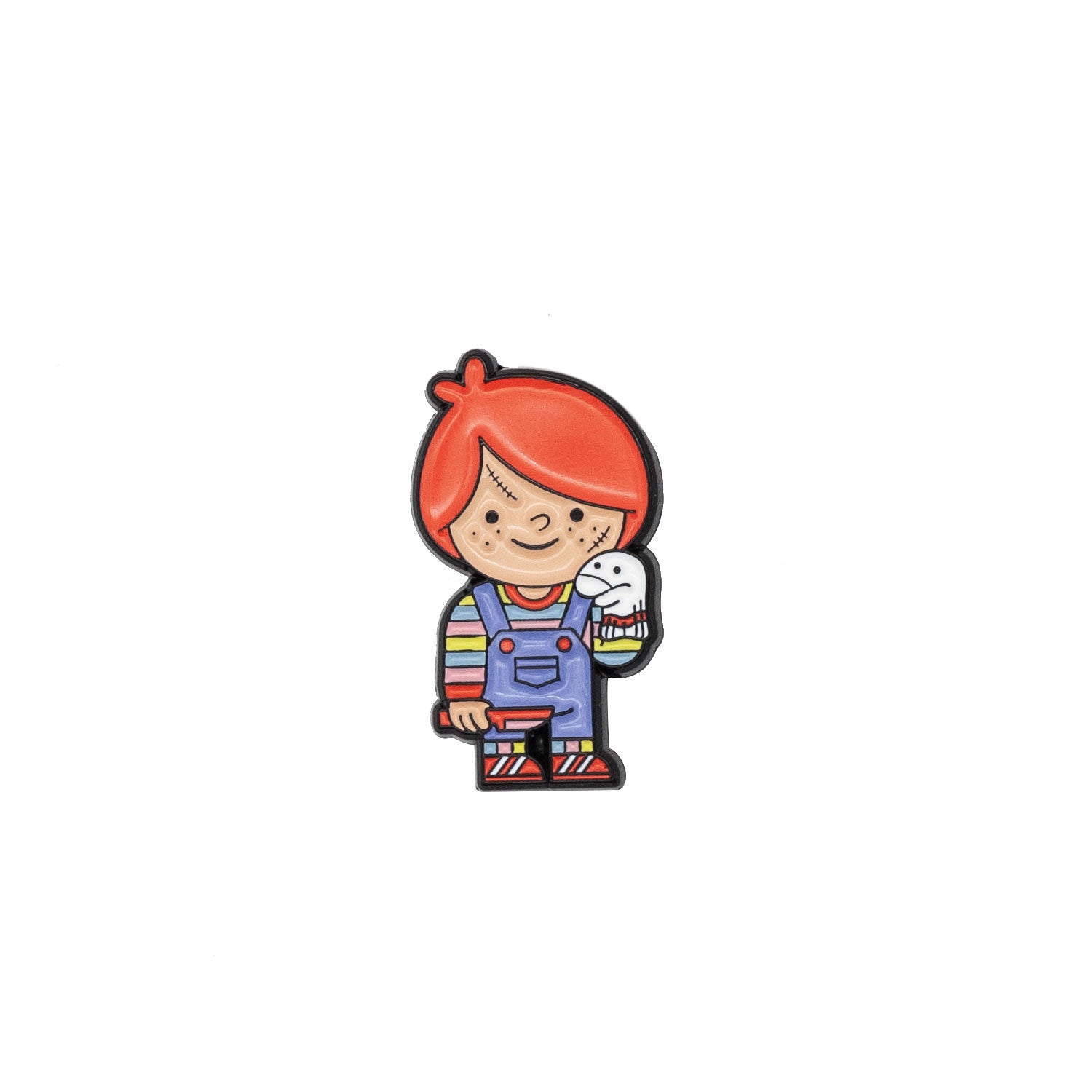 Wanna Play Chucky Enamel Pin - "First!" Edition
Translation missing: en.products.product.price.regular_price
$14.00
Translation missing: en.products.product.price.sale_price
$14.00
Translation missing: en.products.product.price.regular_price
Wanna Play Chucky Enamel Pin - "First!" Edition
Translation missing: en.products.product.price.regular_price
$14.00
Translation missing: en.products.product.price.sale_price
$14.00
Translation missing: en.products.product.price.regular_price
Product description
Product reviews
Wanna Play Chucky Enamel Pin - "First!" Edition 
Introducing the Chucky Enamel Pin, the pint-sized terror that's so cute, it's downright diabolical! This little devil doll has never looked so adorable, and trust us, he's ready to add a dash of devilish charm to your wardrobe.
Picture this: Chucky, the notorious killer doll, now in a size that's perfect for accessorizing your denim jacket or backpack. He may be only 1 inch tall, but he's got a murderous gleam in his eye that says, "I may be tiny, but I've got big plans!" With his wild red hair, menacing grin, and tiny overalls, he's the ultimate fashion statement for horror movie enthusiasts with a sense of humor.
Whether you're a die-hard Child's Play fan or just love quirky, offbeat accessories, the Chucky Enamel Pin is a must-have. Wear it to horror movie marathons, Halloween parties, or just to give your friends a good laugh. Who knew that a pint-sized psychopath could be so darn cute?
Chucky Pin
Art by Philip Tseng

Details:
First 100 are numbered and packaged with "FIRST!" sticker
Approx. 1"
Soft Enamel
Two Black Rubber Pin Clutches