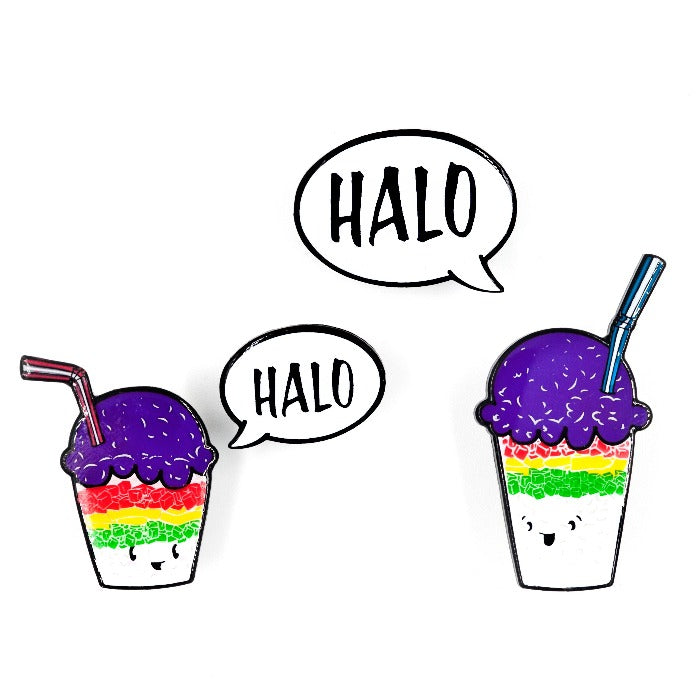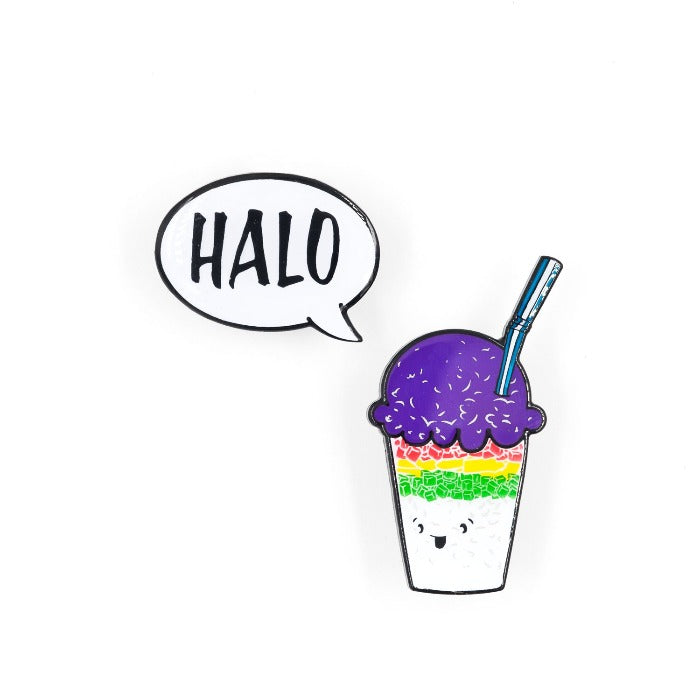 Translation missing: en.products.product.price.regular_price
$25.00
Translation missing: en.products.product.price.sale_price
$25.00
Translation missing: en.products.product.price.regular_price
Halo Halo Enamel Pin Set
Translation missing: en.products.product.price.regular_price
$25.00
Translation missing: en.products.product.price.sale_price
$25.00
Translation missing: en.products.product.price.regular_price
Product description
Product reviews
Back on 2013, we created an art piece for Hero Complex Gallery with 100% of the proceeds going to the Philippine Red Cross. Taking the lives of 6,340 fellow human beings, Typhoon Haiyan was the strongest tropical cyclones ever recorded. We were proud to create a piece which would not only benefit the Philippine Red Cross, but also bring a smile and express our love for some of our favorite Pinoy desserts, halo halo! For some, it's a little too much to handle but for most it's as common as apple pie. 
We've seen so many different variations of halo halo, but they all have the same base ingredients. Sweet beans, coconut gel, ube ice cream, coconut strings, palm fruit, jackfruit, plantains (or a creamy-ish banana) and evaporated milk. It's basically the Pinoy version of Hawaii's shaved ice, but way more awesome!
If you ever go to a Filipino restaurant or even see a Jolibee, make sure you treat yourself to halo halo!
Halo Halo Enamel Pin Set
Details:
1" (sm), 1.5" (lg), .75" (sm bubble), 1" (lg bubble)
Epoxy Filled Soft Enamel
6 Black Rubber Pin Clutches total
Halo Halo
My daughter loves it! She works at a Filipino restaurant so the pin is perfect! The colors are so vibrant!