News
Container Pre-order updates
by Little Shop Of Pins on Jun 26, 2023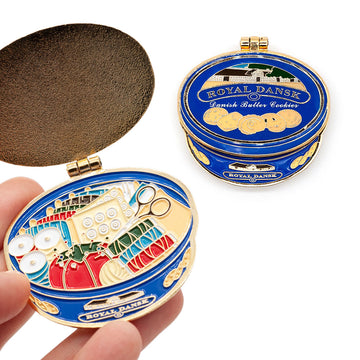 Hello! 
If you're reading this, that means you've placed a pre-order with us recently. Please rest assured that the pins you ordered are coming. We had over 1000 orders come in over the span of a couple of weeks (customers and retailers) and we're working hard to make sure fulfilling the orders goes smoothly and on schedule. 
We're aware that some of you have received messages asking to leave a review for your product even though it hasn't arrived yet. We apologize for those emails going out. Please disregard them for now. For those of you asking when your order will ship out, please see our time estimates below. 
We thank you for your patience and support and CANNOT WAIT to ship out your pins!
Thanks,
Little Shop of Pins
Grandma's Sewing Kit
ORDERS PLACED BEFORE JUNE 8 HAVE SHIPPED
ORDERS PLACED AFTER JUNE 9-JUNE 18 HAVE SHIPPED
ORDERS PLACED AFTER JUNE 19 EXPECTED TO SHIP EARLY-MID AUGUST
Orders including a Grandma's Sewing Kit Hinge Pin will ship together when the pin arrives.*
Spaghetti Leftovers
The first batch of pre-orders for our Spaghetti Leftovers pins will be shipping soon. If you pre-ordered this pin but are with the second batch of Grandma's Sewing Kit pre-orders, they will ship together when the Sewing Kits arrive.
Filipino Tupperware
MOST HAVE SHIPPED